February 2 - CCC4TT and Heroes in Transition surprised SSGT Donnis Greenwood with his new dog Reilly.
Thank you to Jaime, Debbie & Jillian from the Fairfax 911 Communication Center for helping us make this happen for a deserving soldier at Fort Belvoir's Wounded Warrior unit.
March 17 - CCC4TT presented the MA ANG 181 Engine Co with over $6000. in Stop & Shop gift cards for soldiers who were activated to help with snow removal. Thank you to everyone who donated a gift card to show appreciation and support of our local soldiers. A special thank you to the following VFW's for donating gift cards; Teaticket Post 2569, Provincetown Post 3152, Chatham Post 8607, Dennis Post 10274, Oaks Bluff Post 9261, District 17 and Cape Cod Veterans.
Photo: CCC4TT Volunteers Cynthia DesLauriers, Tom Lynch and Paul Burr with MSG Laurie Bence. VFW District Commander Felix Banis (not in photo).
March 26 - Last week we received two large boxes filled with supplies from Kentucky. This article is from a Greensburg, KY newspaper.
Thank you Nathan for holding a donation drive for our deployed troops.Your donations are in care packages on their way to Afghanistan. You are an amazing young man!
Nathan Davis recently collected items to be sent in care packages to soldiers deployed in foreign lands. He undertook this project as a challenge from his church youth group leader, Vicki Bishop. She asked the young people of the church to try to think of some type of service they could do. Nathan had heard of a group in Massachusetts called Cape Cod Cares for the Troops. It was started in 2005 by a twelve year old boy named Dylan DeSilva and the group still sends care packages on a weekly basis to our troop members stationed in Afghanistan and Iraq. Nathan asked church members, friends, and students to donate travel size toiletries, gums, and mints. He was also given monetary donations that he used to purchase more of the same items. He also asked anyone who was willing to write a letter or sign a card to be included in care packages that would let the men and women serving far away from home that they are never forgotten.
Nathan is the eleven year old son of Mike and Valerie Davis and is in the 5th grade at Green County Intermediate School. He would like to thank everyone who donated items to this very worthy cause.
Anyone interested in finding out more about the organization Nathan sent the items to, can do so by going to www.capecod4thetroops.com.
April 27 - Michelle L. DeSilva has been recognized by the Massachusetts Commission on the Status of Women with their 2015 "Unsung Heroine Award."
State Representative Tim Whelan of the First Barnstable District, who nominated DeSilva for the award, said "Michelle DeSilva has worked tirelessly in managing the non-profit organization, "Cape Cod Cares for the Troops," and is presently coordinating the 11th Annual Troops in the Spotlight Event, to be held on May 24th and 25th at the K-Mart Plaza in Hyannis."
The Mass. Commission on the Status of Women annually recognize Unsung Heroines from across the Commonwealth who are "women who don't make the news, but make the difference in their communities, businesses, or volunteer endeavors."
May 24th & 25th - 11th Annual Troops in the Spotlight is a FAMILY FRIENDLY event we have so many activities for kids including: a scavenger hunt, peddle carts, face painting, arts & crafts, sand art. kids can also enter a free kids raffle, enjoy FREE ice cream and send a FREE video message to our troops or write a letter. SUPPORT OUR TROOPS!
June 9th - The Mercy Otis Warren Award recipient for 2015 is Michelle DeSilva of Cape Cod Cares for the Troops. DeSilva has run the organization with her son, Dylan, since 2005. The organization has sent over 21,000 care packages to troops in Afghanistan and Iraq since its creation in 2005.
The Mercy Otis Warren Woman of the Year Award was established in 2002 to recognize a Cape Cod woman who exemplifies the traits of leadership in the community and has made a significant contribution to the arts, education, business, community involvement and volunteerism
August 15 - This is a great family event and an amazing way to honor one of our Fallen Heroes. Each year over $1000. is donated to CCC4TT. Make sure to stop by CCC4TT table and sign a post card to be sent to our deployed troops. Make sure to check out the delicious items at the bake sale, too. Jams, jellies and baked good all made by PFC Conlon's grandma!
August 16th - 5th Annual Mark Vecchione Fishing Trip.Cape Cod Cares for the Troops arranged with 20 charter boat captains and the Eastham Elks to provided a day of fishing, BBQ, games, and music providing well deserved R&R for our Veterans.
October 7th - 7th Annual Canal Run for the Troops. Over 200 runners braved the cold, rain and winds to show their support for our deployed troops, veterans, wounded warriors and honor our Forever Heroes.
October 28 - We were presented today with a $500.00 check. Thank you to Nauset Disposal and everyone who supported Trash Bash 2015, we appreciate your support.
October 31 - For his 7th birthday (instead of gifts) Brayden Dickson asked his family and friends to bring donations for our deployed troops. Brayden and his family presented CCC4TT with boxes of donations plus $180.00 to help with the cost of shipping. What an amazing family!
Nov. 14th - Military Appreciation Day at Cape Cod Harley
November 28th from 11a-4p and Sun. November 29th 10a-2p The 8th Annual Christmas Care Package Party, public welcome to help pack over 1500 Christmas Care Packages to be sent to our deployed troops. Come help us meet this goal and a big thank you to those who have already helped.
December 12 - So proud of all our CCC4TT volunteers who did an amazing job on Operation Santa at Fort Belvoir. We provided gifts, quilts, wreaths, Christmas Stocking, gifts for their spouses and stocking stuffers for their kids.
When six families were added to our list yesterday, CCC4TT elves went shopping last night and now a total of 55 wounded warriors and their family with be blessed this Christmas.

>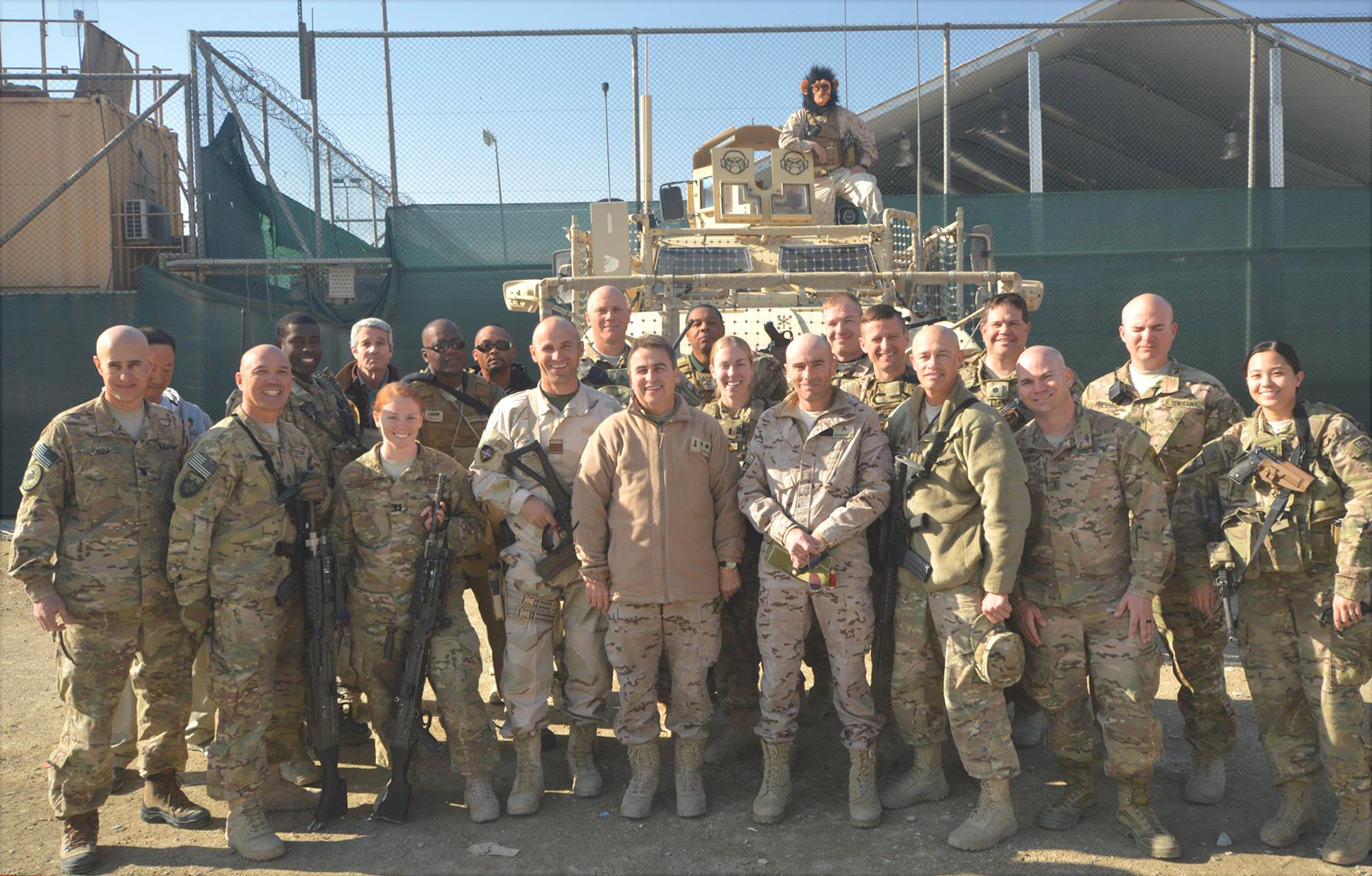 December 24 - Christmas Care Packages have started arriving to our deployed troops. Wanted to share a few thank you notes. I wanted to write and say thank you so much for the support you are showing my team and I! The care packages you have sent have made a world of difference in daily life here in Afghanistan, and we all appreciate them more than you know! We put in a lot of long hours here and it is so nice to receive support packages that connect us back with the normal world from time to time. Thank you for taking the time to show us that we are supported back home! We find a use for every single item included in the boxes. Again, thank you so much for your support!
SSG CAMPBELL, MARK