Video Post Cards to the Troops
August 12

6th Annual Coffee & Cars to honor PFC Paul Conlon

Hyannis Kmart Plaza. 8am - noon

This event is in Honor of PFC Paul E. Conlon jr. This year especially, is tough for us because this marks the 10th year of Paul's passing. We would love for everyone to come out and celebrate his life with us. Share a story of him. All money is going directly to Cape Cod Cares for the Troops in Paul's name as usual. The money is used for so much for our Military Families.

P

lease come help support us in his celebration. There will be music, 50/50 Raffle, Donuts/Coffee, Special Awards, and Dash Plaques for the 1st 50 that arrive. Also, for those who may want to write a note to Paul or a thought about him there will be a board that will be there in his memory that you will be able to share those thoughts on. This board will stay with our Family in the off season, and be on display at every event for our Troops, as a reminder of the Fallen but never forgotten. We are doing it a little different and asking a $5 donation per vehicle upon entering.

For those who cannot make it but want to donate, please go directly to Cape Cod Cares for the Troops site and donate. They do so much for our Troops and they never forget the Fallen.
9th Annual SGT Mark Vecchione Rock Fishing Trip
August 26th
SGT Vecchione was born and raised on Cape Cod, he was also the first military member KIA in Iraq. To honor Mark, CCC4TT and Rock Harbor Fishing Charters host a free day of fishing to Iraq or Afghanistan veterans.
Deep Sea Fishing Boats are filled with veterans, sent out for four hours of fishing and return for a BBQ Lunch at Brewster VFW. Families are welcome to attend the BBQ. Games for the kids, horseshoes, raffles and much more.
This is a great day of fishing and fun, where so many great memories are made.
September 24
10th Annual Canal Run for the Troops
Saturday October 6th 10am - noon
Buzzards Bay Recreational Park - Bourne, MA.

Many runners came out and showed their support for our troops at 10th annual Canal Run for the Troops honoring SSGT Stephen Sprague. 5K, 10K along the Cape Cod Canal. Walkers are welcome. There will be race day registration tomorrow starting at 8:30am.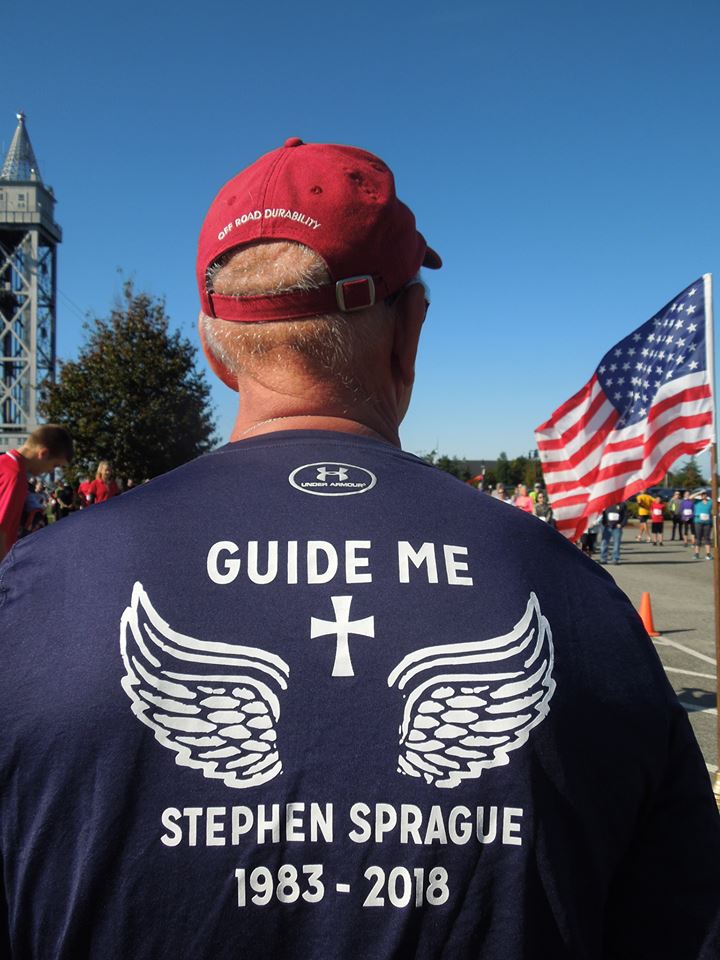 Trash Bash 2018
October 12
|
3 RAYBER ROAD, ORLEANS | 5:30 TO 11PM If you haven't been, mark your calendars! If you've been, you know that this is the biggest and best trashy party you've ever attended! The 2018 beneficiaries of Trash Bash are Cape Cod Cares for the Troops.Dinner is generously donated by several local restaurants, live music with the Grab Brothers Band, the Cape Cod Beer trailer serving up some delicious brews, door prizes + TONS of fun, all for a good cause.
8th Annual Veteran's Appreciation Day
Cape Cod Harley-Davidson Pocassett, MA.
Saturday November 10th
Great food (best chowder), lots of donations, Cape Country 104 fm is here thru 1pm, thank you for stopping in and showing your support for our deployed Troops.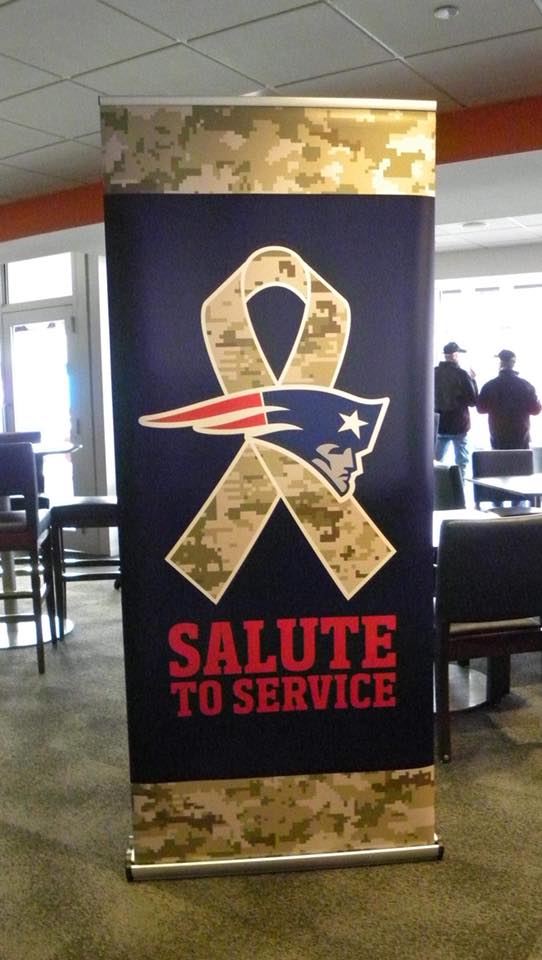 November 10th

Robert Kraft and the New England Patriots hosted 50 Vietnam Veterans for lunch and a ceremony go honor each veteran for their service. Cape Cod Cares for the Troops was honored to send seven local Veterans and their guests to this event. Congratulations to John Henderson, Charles Sooy, Jr., Michael Duff, Henry Donovan, Dennis Way, Douglas Dexter and Howard Moore. Thank you for your service to our country. Thank You General Pete Alyward and the New England Patriots for honoring our Vietnam Veterans.
November 19

Each year Harwich Elementary School put together Gift Baskets to honor our local Veterans. CCC4TT has the honor of delivering these baskets to our local veterans. This year the school put together 38 Gift Baskets. This is an awesome way to honor our veterans and teach the students the importance of giving back. This is the 7th year Ms. McManamin and her class have organized this event.
CCC4TT volunteers Jaime Sundby, Cynthia DesLauriers and Michelle DeSilva accepted the baskets which included a $10.00 Stop & Shop Gift Card from Lisa McManamin. Thank you Harwich Elementary School.
11th Annual Christmas Care Packages for the Troops
November 24
Hundreds of volunteers showed up to prepare and pack 1,200+ Christmas Care Packages which Cape Cod Cares for the Troops would ship the next morning to our deployed troops around the world. A BIG thank you to all who helped make this so.
December 4

Gift Wrapping Party

Thank you to the staff of the British Beer Company of Sandwich, Hyannis, Falmouth, and Cedarville for participating in the 2018 Fort Belvoir Operation Christmas.
9th Annual "Operation Santa"
December 7 & 8
This year we were able to again provide a Christmas gifts, and a dinner for our wounded warriors. Serving 43 families, 25 single soldiers, and their caregivers at Fort Belvoir, Virginia.
December 15
Proud to receive this citation from the Naval Sea Cadet Program. Their cadets have participated in Troops in the Spotlight for the last three years. Thank you Commander James McLoughlin for inviting us to your award ceremony. It was impressive.
December 18
Visited Ms. Lisa's kindergarten class a Provincetown Elementary School. They are a small but mighty class of ten with amazingly big hearts. They presented CCC4TT a box full of cards and letters for our care packages. Ms. Lisa has set us a letter writing table in their class and each day the kids choose to go there a draw a picture and write a letter to honor our deployed troops. I enjoyed meeting each of them and look forward to going back in February. Best part...they all sang me a song "You Are My Sunshine", today they were my sunshine!!!
December 22
Matt and Rebecca owners of the Nauset Grill presented CCC4TT a check from the sale of their Commander Burger (which is delicious). 10% of every Commander Burger was donated to us. If you havenít tried one, you need to go in soon as they close on the 28th, then open back up in March. Thank you Nauset Grill for supporting our troops.